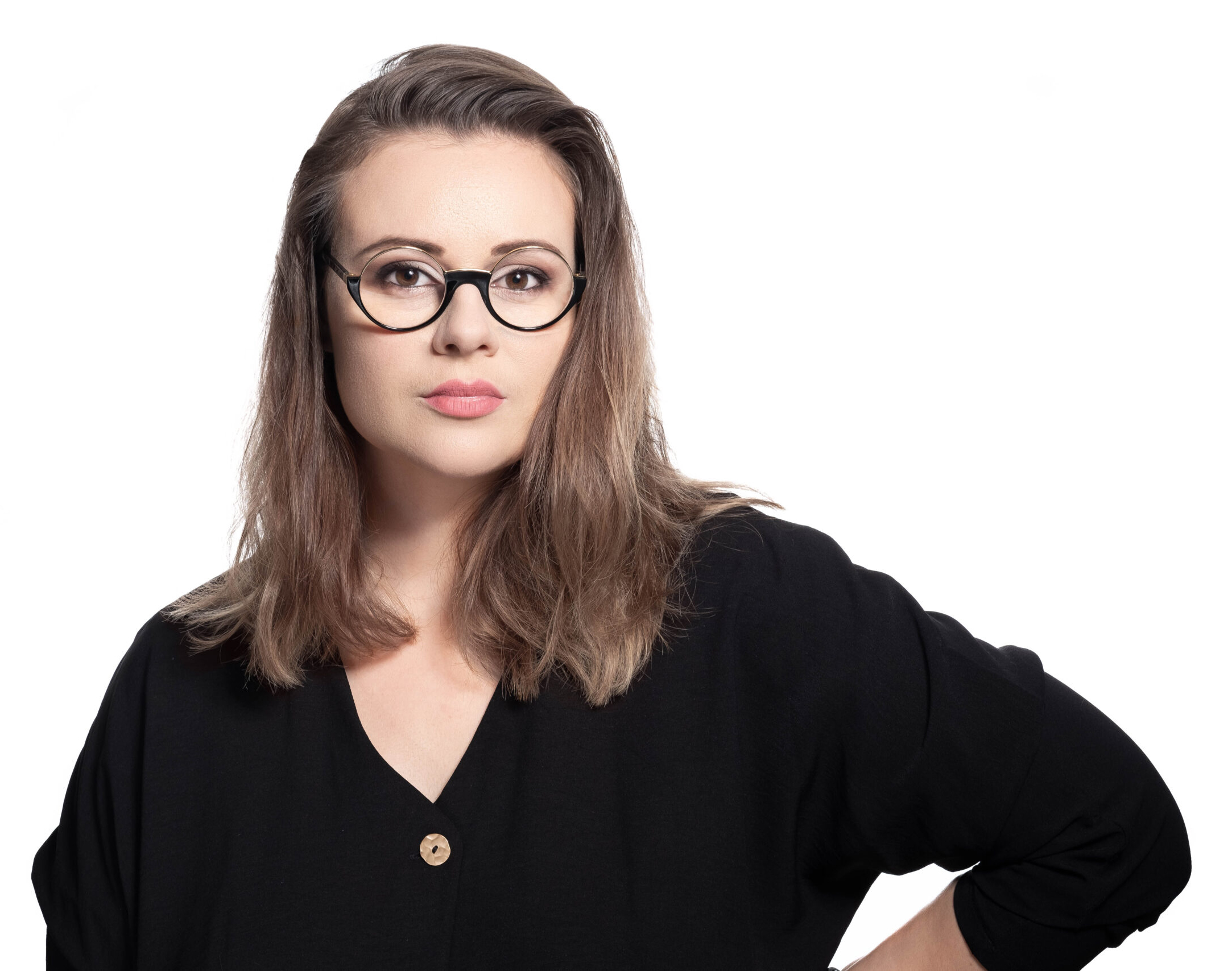 BIOGRAPHY
"I used to dream of being a painter ! But when I discovered photography, I knew immediately that it would be the medium best suited to my way of creating. Accessible, quick and simple in appearance, photography represents for me a form of popular art that allows anyone to express a vision." —  Pauline
YOUTH AND CAREER
Pauline Petit, born in 1986, is from Normandy (France), where she lives and works in her studio, Studio 22. Passionate about the arts since childhood, she wrote and illustrated a collection of children's books before becoming a professional portrait photographer in 2007, then a photography trainer in 2017. It wasn't until 2019 that Pauline Petit began her personal photographic work, in which she mixes photography, illustration and painting. She creates black and white portraits that combine humour, aesthetics and graphic design, creating her first photographic series, entitled The Graphic Portrait, then Figures of Style. In just a few months, her work was spotted, exhibited and rewarded. Her career as a photographic artist was launched !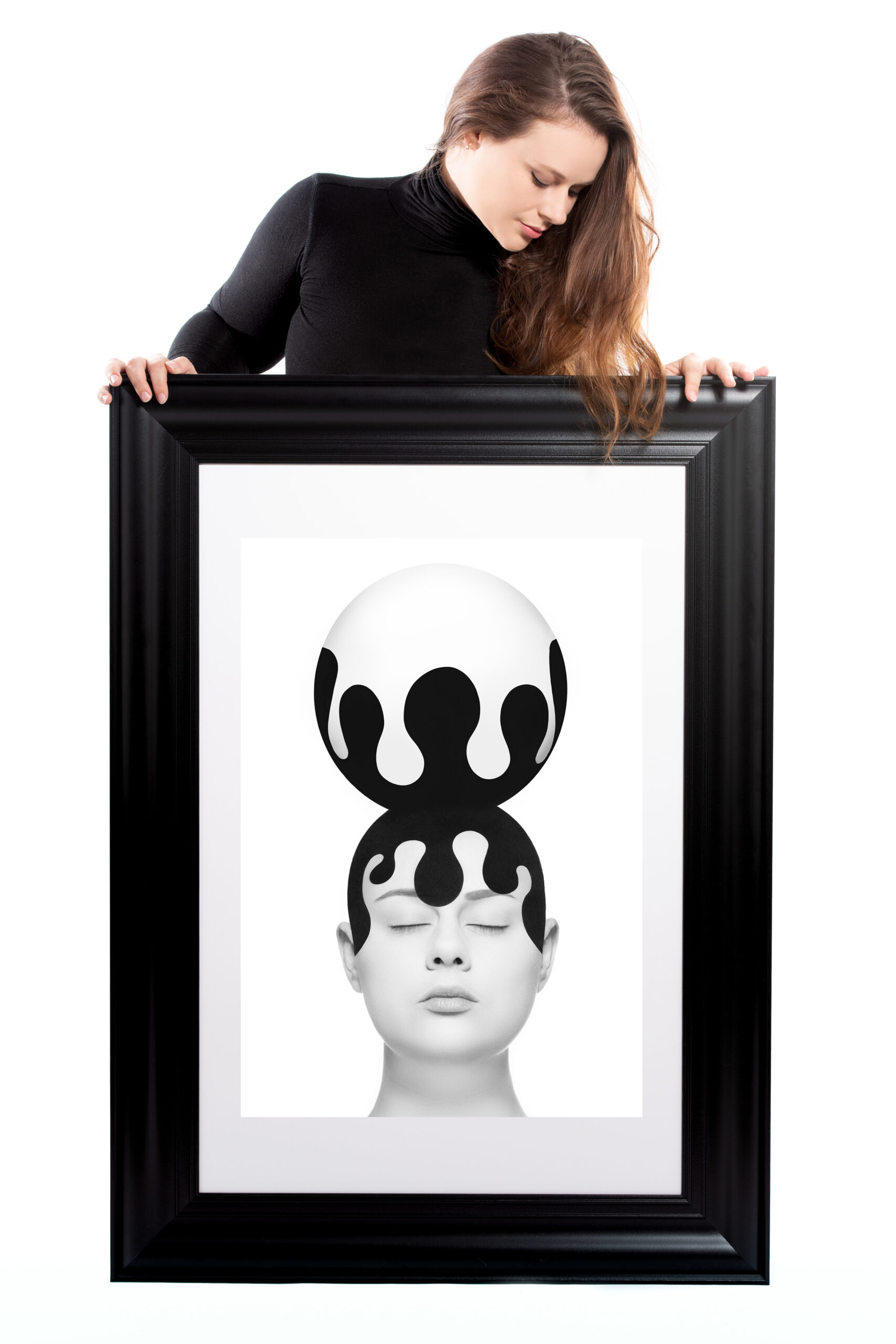 A UNIQUE STYLE !

Pauline Petit is much more than a photographer, she's a complete artist !
Behind each of her photographs lies a precise and rigorous creative process in which she plays the role of art director, stylist, make-up artist, photographer and retoucher.
"A lot of people think I work in a big Paris studio surrounded by a team of talented professionals. But I work alone ! I like to give birth, step by step, and in a kind of creative intimacy, to each of my characters." —  Pauline
By combining the art of portraiture with a precise use of graphics and a perfect mastery of black and white, Pauline Petit has truly developed a unique, new, modern and above all recognisable style! Drawing her inspiration from art history to pop culture, she creates popular works of art that engage and delight young and old alike.
It's not just creative, it's also documentary...
In 2021, after appearing on the covers of numerous magazines around the world, she embarked on the Collectionneuse d'hommes series, which highlights the inequalities between men and women in the field of photography, while listing and documenting the different representations of men from an ethnological and socio-demographic point of view.
"This series brings together creativity, ideology and documentary work. It's my least known series but without doubt my most accomplished !" —  Pauline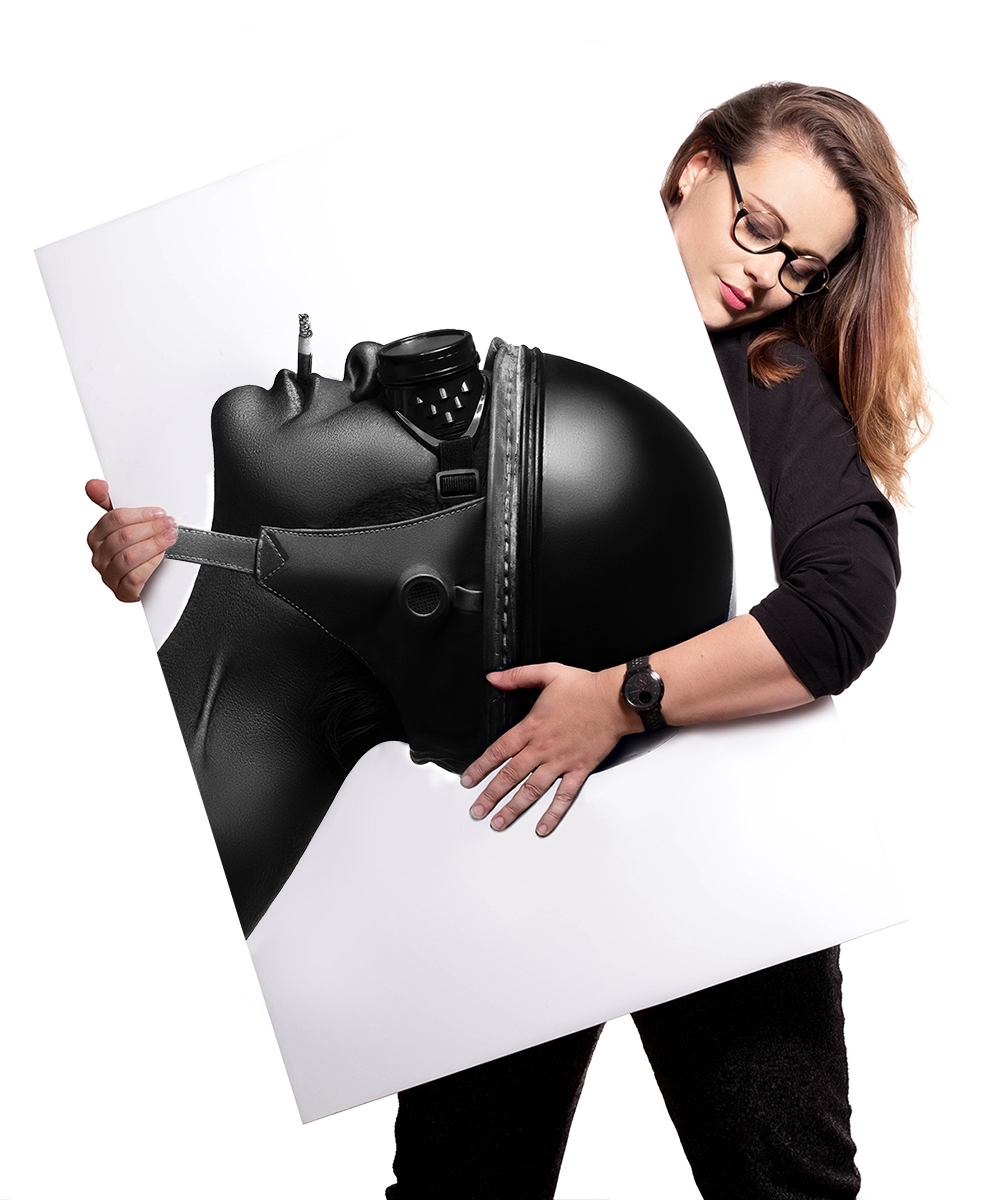 A New direction
In 2022, after receiving the Pewter Medal from the French Academic Society of Arts, Sciences and Letters for her body of photographic work, Pauline Petit took her work in a new direction with Hat Heads series, in which she offered a highly personal vision of fashion photography. Using recycled materials and objects, she creates portraits that are both striking and minimalist. She was a finalist in the fashion category of the coveted Hasselblad Masters competition. That same year, she became a Nikon Ambassador for Europe.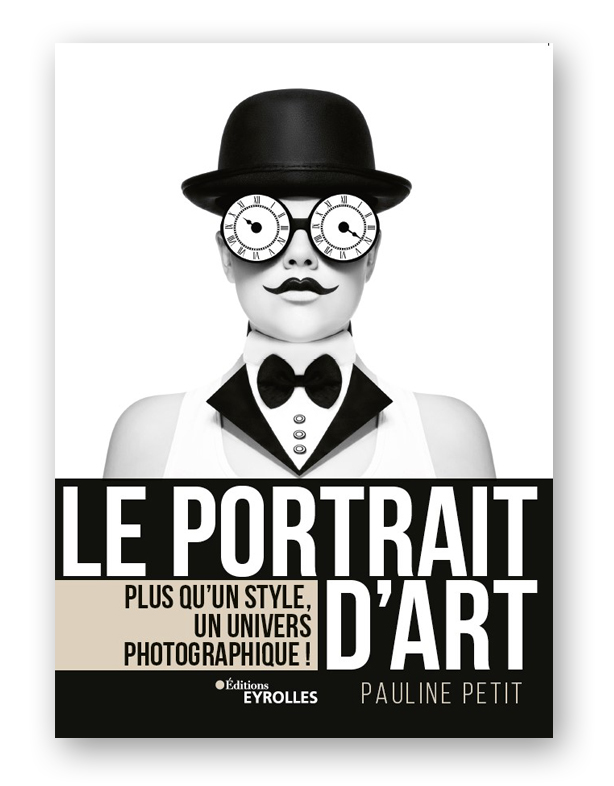 The book "Le Portrait d'Art"
In 2023, she published the book Le Portrait d'Art : Plus qu'un style, un univers photographique ! published by Eyrolles, in which she shares her approach to creative art photography and her entire creative process.
The number 2
"I live at number 2 on my street. My studio, called Studio 22, is at number 22 on hers. I got married on 22 / 02 / 2022 and there were 22 guests. My mother was born on a 2. My grandmother was born on a 2. My cats were born on a 22 and, for some reason, the number 2 is a constant in my life ! —  Pauline

All artists have creative obsessions. Pauline Petit's is undoubtedly to create graphic portraits in black and white. But if you look closely, you'll see that the number 2 also appears very often in her work, either directly or implicitly.
"When I had to choose the cover for my book, the photograph entitled 22h22 stood out as an obvious choice." —  Pauline

It's no wonder then that she has chosen to limit her fine art prints to 22 copies per photo !
EXHIBITIONS
2019 - Vincennes Images Festival - France
2021 - Gex Confrontations Photo  - France
2022 - Limoges Annual Exhibition - Guest of Honour - France
2022 - Exhibition at the Nikon Plaza in Paris - France
2022 - The Musicophotographies - Projections - France
2023 - Moncoutant sur Sèvres Photo Festival - France

AWARDS

2019 - Réponses Photo x Rencontres d'Arles Photo Contest - 2nd Prize
2021 - Tokyo International Foto Awards 2020 - Honorable Mention Fine Art Category
2021 - Minimalist Photography Awards 2021 - 2nd Prize Portrait Category
2021 - Eisa Maestro Competition / Finalist France - 2nd Jury Prize - 1st Audience Prize
2021 - Academic Society of Arts Sciences and Letters - Pewter Medal
2021 - Hasselblad Masters - Finalist in the Beauty & Fashion Category
2021 - Budapest International Foto Awards 2021 - Silver Medal Advertising & Beauty Category
2022 - Nikon Europe Ambassador
2022 - Herez Corpo Prize / Finalist
PUBLICATIONS

2019 - OpenEye Magazine : Cover and "Focus" - France
2020 - Photographize Magazine : "Featured Artist" - USA
2020 - 100 [HUNDRED] Photographize Book - Best Selected Vol. 01 - USA
2020 - Fotomen Magazine : "Interview" - China
2021 - Lens Magazine : The Big B&W Issue #80 - USA
2021 - Profession Photographe Magazine : Cover and Portfolio - France
2021 - Amateur Photographer Magazine : Cover and Article - United Kingdom
2021 - L'Illustré Magazine : Wonders of the World - Switzerland
2021 - Foto Objectiv Magazine : Cover - Austria
2021 - Foto Kurier Magazine : Cover - Poland
2021 - Photo Net Magazine : Cover - Greece
2021 - Foto Magazin Magazine : Cover - Germany
2022 - Profifoto Magazine : Cover and Article - Hungary
2022 - Photo Net Magazine : Cover and Article - Greece
INTERVIEWS

2021 - Dans l'œil du Photographe Podcast : Episode #35
2021 - Un Jour Une Clé Podcast of Cyril Lichan
2021 - Fotostudio.io Podcast : Episode #56
2021 - The Photography Bar Podcast
2022 - Adobe France Live
CONFERENCES
2019 - Paris Photo Fair - France
2021 - FFPMI Annual Congress - France
2022 - Limoges Annual Exhibition - France
2022 - Paris Photo Fair - France

JUGEMENTS

2020 - FPF Monochrome Paper National Photo Contest - France
2022 - Mayet International Photo Contest - Monochrome Category - France
2022 - Medals for French Professional Photography - France